Gartner Customer Experience (CX) Pyramid
Customer Experience (CX) respects the customer point of view as the driving motivation for digital transformations. From it other important areas are derived, like: Backend Processes, User Interfaces (UI), IT Operations Management, Digital Culture and much more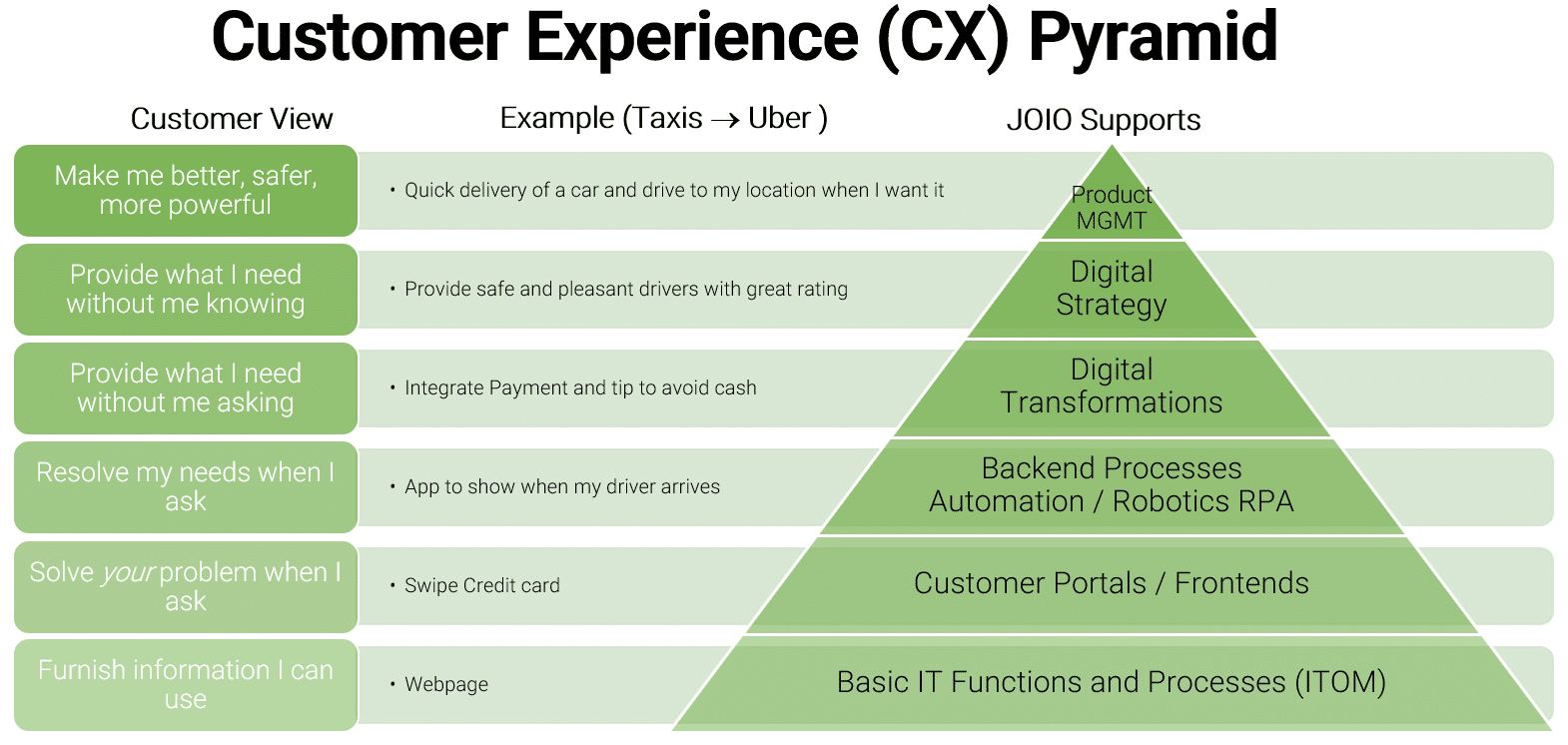 Digitization Stages from Customer Point of View
Stage 1: Communication Level – Furnish customers with the information they can use via the right channel at the right time.
Stage 2: Responsive Level – Solve the customer's problem quickly and efficiently – meaning, balance both business and customer goals, measures and strategies.
Stage 3: Commitment Level – Listen for, understand and resolve customers' unique needs.
Stage 4: Proactive Level – Provide experiences that resolve needs before customers ask.
Stage 5: Evolution Level – Make customers feel better, safer or more powerful.
Video about Customer Experience (CX) Pyramid
We are here for You to Help with a Delta Analysis